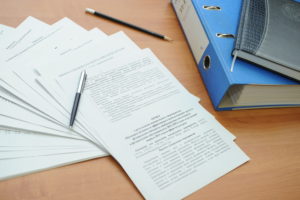 MK Legal Tech provides services for the preparation of documents necessary for debt collection of foreign companies. Decades of experience, our depth of practice in the field of law, clients interests orientation, focus on results achieving, confidentiality of all the information received and adherence to legal and ethical standards are our key strength and quality-reliability assurance of commitments.
It may be challenging for non-resident legal entities of the Republic of Belarus to collect a debt in a foreign country. Procedural law of the Republic of Belarus provides two basic forms of protection of the rights of foreign companies: summary and action proceeding. Action proceeding is the simplest and the quickest way for debt collection. However, this method can be used in case when requirements are airtight.
While referring to economic courts located on the territory of the Republic of Belarus a foreign company has to provide:
Documentary evidence of a foreign legal entity status: a legalized extract from the trade register of the country of origin or other equivalent proof of the legal status of the entity.
Letter of attorney of a person who represents interests of a foreign business entity in the economic court.
The letter of attorney should be specified with all the powers delegated to representative of the entity.
Documentary evidence for a claim. All the documents should be translated into one of the official languages of the Republic of Belarus and notarized.
Documentary evidence for payment of the state fees.
The documents stated are relevant to summary and action proceeding of debt collection for foreign companies.
Legal assistance in registration of documents required for debt collection for foreign entities includes the following services:
Analyses of the prospects for recovery of the debt out of prejudicial/judicial procedure and selection of the most appropriate way of impact on the debtor.
Documentary support of the recognition and enforcement procedures in the enforcement of foreign judgments on the territory of the Republic of Belarus. Preparation of documents and evidence base necessary for successful proceeding.
Promoting client's interests in negotiations with the debtor.
Documents preparation for the appeal of illegal and infringing the client's interests juridical decisions.
Documents preparation for initiating enforcement proceeding.