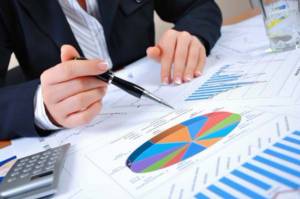 Investment is the most important component of any state's economy. However, this type of capital spending is associated with high risks for investors. Therefore, competent and professional legal support is a necessity.
LLC 'MK Legal Tech' renders assistance in legal support for investment activities.
Different types of investments are carried out on the territory of the Republic of Belarus—investment in a company, in property acquisition and creation, in stock, stockholding, debentures and etc.
The issue of investment is essentially important for modern Belarus, as it is attributed to the main hope for economic development.
Attraction of investors and their rights protection are being constantly worked at by the government::
Foreign investors can set up a company with any amount of investment, as well as their branches in Belarus.
There are special legal regimes for investors in free economic areas, towns and cities, non-urban areas, Hi-Tech par.
Privileges and preferences that promote mutually beneficial cooperation are guaranteed by the governmen.
In accordance with Presidential Decree of August 6, 2009, № 10 "On creation of additional conditions for investment activity in the Republic of Belarus", investors get new additional benefits.
There're benefits for investors:
You're free of paying the forfeit penalty for breaching of a contract;
You're free of paying state tax for licensing and extending the term of license for engaging foreign employees;
You're free of paying the right for land rental agreement;
You're free of land tax or land rent that is publicly owned;
You're free of import customs duty and value-added tax that are collected by custom authority while importing production equipment.
The company "Legal Tech" maintains legal support while organizing investment activity in Belarus including:
Building up a business within the territory of Belarus;
Making and performing an investment contract;
Participating in an auction;
Navigating officialdom.
There're advantages of collaborating with us:
competence;
individual approach;
result orientation;
untarnished reputation;
absolute privacy.