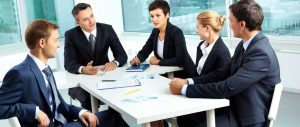 Legal support from the company MK Legal Tech is a complex approach to solving client's problems, practical experience, and focus on result achievement that are our quality-reliability assurance of commitments.
Legal support of business implies provision of legal and consulting services. A well-timed and high-quality assistance permits a company to operate and develop in a competitive and constantly changing market conditions. While determining the legal form of the service companies face a choice: internal lawyer or outsourcing.
Outsourcing legal support of business allows a company to take advantage of the following benefits:

Saving on taxes and other deductions from the salary of an internal employee.
The cost of legal services is included in cost of sales when determining a taxable base.
A guarantee on qualified legal assistance in any situation.
A Complex Legal Support Of Business
Consulting all fields of law. Depending on client's wishes an advisory legal support of business can be provided in writing or orally.
A complex analysis of the existing legal schemes of the company's interaction with its counterparts in terms of compliance with the current legislation of the Republic of Belarus.
Legal examination and legal documentation support for deals, contract and agreement development.
Analysis of legal documentation and making it consistent with the current legislation of the Republic of Belarus.
Representation of company's interests in relation with third parties: conduct of negotiations with contractors, business correspondence, agreement of terms and conditions for transactions.
Consulting the protection of the interests of a company.